Obituary for GRACE HANSER FURUKAWA
Grace Hanser Furukawa, 93, passed away on July 2, 2019 surrounded by loving family and friends in Honolulu HI. She will be inurned in a private ceremony involving immediate family but an open public service will be held at 15 Craigside Place on Sunday August 25 at 2pm.

Grace was born in St. Louis MO on August 25, 1925 to Reverend Arthur Hanser and Louise Gruen Hanser. Grace was the youngest of 3 children; Vera, 11 years her senior, and Otto, 15 years older. Though the family resided in New York City, Louise traveled to St. Louis in order for her brother in law "Doc" Hanser to deliver baby Grace.

Grace's formative years were spent in New York City during the depression. She disliked living in the city and cherished summers spent on a farm in Pennsylvania. Her brother Otto was in college at Columbia and sister Vera worked to help support the family. Nonetheless, Vera always made sure that Grace had allowance money which she used to purchase Nancy Drew mystery novels and go to movies at the theatre around the corner. The family moved many times during Grace's childhood and she stated that she always relished these changes and felt that they were a chance to reinvent herself and meet new people.

In High School, the family moved to Long Island, which was considered "the countryside" and Grace's father became pastor at the Trinity Lutheran Church. They lived in a large parsonage and during those years many interesting friends and family came to live with them. Some notable friends and family who made a significant impact on Grace's life included Rose Resnick who went on to establish the San Francisco Lighthouse for the Blind, and cousin Rudolph Gruen, a pianist and composer at the Juilliard School.

Upon graduating from Amityville High School in 1943, Grace earned her nursing degree from Adelphi College. She learned of an opportunity to spend a year nursing in Honolulu, and in 1947, at the age of 22 she crossed the country and set sail on the Matsonia to begin her first adventure in Hawaii. There, she met Franny Martucci, a fellow nurse, who would go on to become a lifetime dear friend. During this year spent nursing at the Queen's Hospital and living on the grounds of Queen Emma's Summer Palace, Grace fell in love with Hawaii and vowed to return.

Back in New York, Grace subsequently earned her Masters in Nursing Education and Supervision at Columbia and by 1953 moved permanently to Hawaii to become a Public Health Nurse. Grace's friendly and disarming nature allowed her to make friends easily, and early in her public health career she crossed paths with two women who would remain lifetime steadfast friends; Sylvia Levy and Joyce Loo.

On Valentine's Day 1962, Grace married Edward Furukawa. She retired from nursing after having her son Arthur in 1963 and Louise in 1964. My mother told me that she found her voice after having children, and this is where her career in volunteerism and advocacy began:
Manoa School PTA – 5 years
Hawaii Heart Association -2 years
Little League Parent Volunteer -2 years
Friends of Manoa Library -2 years
Stevenson Intermediate School -4 years
Roosevelt High School -2years
Hawaii State Advisory Council for Gifted and Talented Education (Department of Education) 5 years
McKinley High School -5 years
Woodlawn Terrace Place Neighborhood Security Watch Coordinator -15 years
League of Women Voters of Honolulu 1956-end of life
Hawaii Clean Elections Coalition 3 years
Hawaii Coalition against Legalized Gambling 1999-end of life

She received numerous awards and recognition for her contributions though she rarely spoke of them. Her involvement always stemmed from a perceived need and never in anticipation of award or accolade.

In 1983 Grace was diagnosed with colon cancer and underwent surgery which successfully removed the tumor but left her with a colostomy. She was an active participant in the Ostomy Association of Hawaii, peer counseled patients about to undergo colostomy, and contributed money to programs supporting children and their families dealing with ostomies.

Grace and Ed remained active into their later years taking their morning walk through their Manoa neighborhood and traveling through Europe when Art and Louise were in college. She was a devoted and loving grandparent to her four grandchildren. Grace and Ed elected to move into 15 Craigside Retirement Community in 2013 when they were in their late 80's. After Ed's death in May of 2018, Grace's health began to decline. She succumbed to heart failure on July 2, 2019 surrounded by friends and family. Many thanks to the staff and residents of 15 Craigside for their friendship, companionship, humor and compassionate care in the last years of her life. Grace's qualities of generosity, integrity, authenticity, humility, compassion and loyalty are an example to all and we will miss her with all our heart.

In lieu of flowers, Grace would appreciate supporting those organizations most dear to her heart:
The League of Women Voters of Honolulu
Hawaii Coalition Against Legalized Gambling
The Assets School
Rehabilitation Hospital of the Pacific Foundation
Hawaii Association for Wound Ostomy and Continence Care
To send flowers or a remembrance gift to the family of GRACE HANSER FURUKAWA, please visit our Tribute Store.
Previous Events
Service
15 Craigside Place
15 Craigside Pl
Honolulu, HI 96817
Memorial Contribution
Hawaii Coalition Against Legalized Gambling
Contact Us 1124 Fort Street Mall, Suite 209
Honolulu, HI 96813
Rehabilitation Hospital of the Pacific Foundation
226 N Kuakini St
Honolulu, HI 96817
Hawaii Association for Wound Ostomy and Continence Care
2659 Kaola Way
Honolulu, HI 96813
The League of Women Voters of Honolulu
49 S Hotel St # 314
Honolulu, HI 96813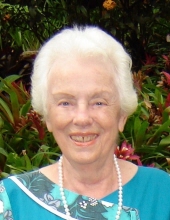 Thank you for sharing your
memory of GRACE
Provide comfort by sending fresh
flowers from our local florist.
No thanks, please don't show me this again.